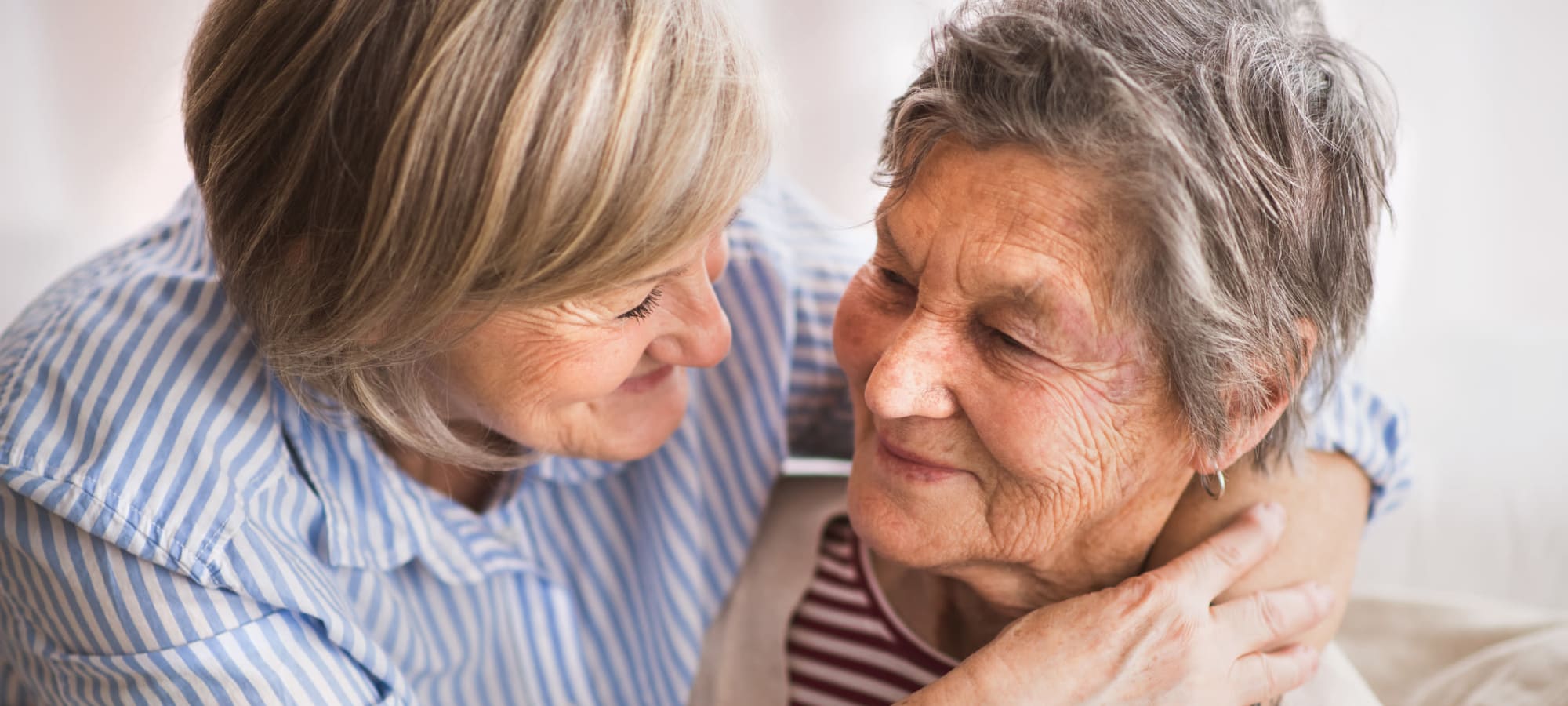 Daybreak Memory Care
If you are the caregiver of a loved one living with Alzheimer's disease, dementia, or memory loss, you may be feeling overwhelmed – physically and emotionally. You should know this is normal, and we are here to help. Our Daybreak Memory Care program is designed to ensure your loved one receives the unparalleled depth of care they deserve.
Residents living in this secure, structured neighborhood will receive assistance from caregivers who receive specialized training in Teepa Snow's Positive Approach to Care. Highly trained, our staff will meet your loved one's unique needs and promote their independence and socialization. Above all, we work toward improving each resident's quality of life while placing emphasis on maintaining their dignity.